Overview
We believe in creative products, trust and trust with customers, and we believe in the world's number one.

We are increasing our global competitiveness towards a clear goal. Since its establishment in 2004, Toly Korea has developed into an export company of cosmetics comprehensive packaging materials since its corporate transition in 2007.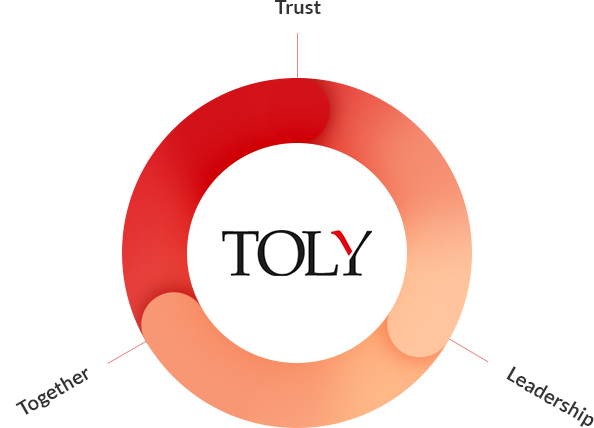 Smart Manufacturers of the Fourth Industrial Revolution
Toly Korea, a partnership with Toly, a world-renowned cosmetics packaging company, practices the mission of "trust, Together, Leading." They are constantly developing innovative products and becoming smart manufacturers of the Fourth Industrial Revolution.

As a result of our ongoing efforts to develop leading technologies and achieve perfect quality, we have been dealing with global customers with the best customer impressions.

We specialize in packaging materials to make products that anyone can trust and use with the highest quality.